Aaron Sidwell
Aaronu
Northampton, United Kingdom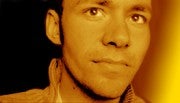 account statistieken
BIO
I am very passionate about imagery and wish that through my life I will grow in wisdom of the true nature of the comunication that comes through Imagery.
Toegetreden:
September 27, 2005
Materiaal:
Canon 550d - Photoshop - Illustrator
Favoriete onderwerpen:
Art, Popular Culture.
Ik ben een fotograaf die uitsluitend met Dreamstime.com werkt.