Mary Ellen Ford
Befearless
Lexington, United States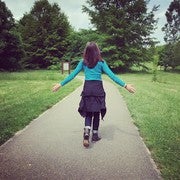 account statistieken
BIO
I have been an artist as long as I've had the strength to hold a paint brush. I prefer viewing life through the artistic lens and identifying and exploring the beauty and depth in every subject I encounter.
Toegetreden:
June 9, 2016
Materiaal:
Sony a6000
Favoriete onderwerpen:
My favorite subjects are people who are engaging in their favorite pastime or passion filled work. I also enjoy capturing and composing unique elements of architecture, landscapes, animals, and nature.
Stock rang: