Bill Jordan
Billjordanphoto
Mechanicsburg, United States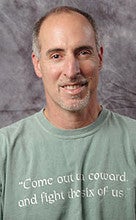 account statistieken
BIO
I'm a guy who likes to take pictures, and started doing so with some fervor back in the late 90s when I was getting divorced. Raising 3 kids cut into the time I could devote to this passion, but now that they are grown and I'm retired, I'm able to devote more time to it. It's something I greatly enjoy, and if I can make a few bucks doing it, that's just a bonus.
Website:
http://billjphotography.com
Toegetreden:
March 25, 2015
Materiaal:
Pentax K-3 and K-5ii. Sigma 150-500, Pentax 50 1.8, Sigma 105 macro, Sigma 17- 70, Pentax 55-300 WR.
Favoriete onderwerpen:
Nature, structures, macro