Zhiwei Zhou
Carrydream
Shanghai, China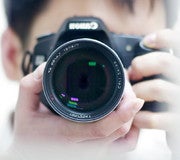 account statistieken
BIO
If you need the Additional Format of a photo do not hesitate to use the Comments of this photo to telll me. Your's Zhou.
Toegetreden:
December 18, 2007
Materiaal:
EOS 5DII EF 50/1.8 EF 135/2L EF 180/3.5L Carl Zeiss 21/2.8 ZE Carl Zeiss MP 50/2 ZF EF 1.4X II ZISW ZM 21/2.8 Hasselblad 501CM CF 80/2.8
Favoriete onderwerpen:
landscape portrait macro
Stock rang:
Ik ben een fotograaf die uitsluitend met Dreamstime.com werkt.