Anthony Hathaway
F2
Mclean, United States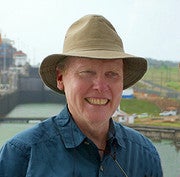 account statistieken
BIO
I have been in the photography field most of my adult life. After retirement in 1998 I became interested in nature and wildlife photography, which gave me a good excuse to travel. Besides photographing out west I traveled to Australia, Europe, the Arctic and Antarctic, Iceland, Brazil, etc.
Website:
http://www.betterphoto.com/gallery/gallery.asp?mem...
Volg mij:
Toegetreden:
August 5, 2004
Materiaal:
I use a Canon 5D and 20D, with lenses ranging from 20mm through 400mm and 1.4 and 2x extenders. Most of my earlier pictures were taken with a Nikon 8008s and a Canon EOS D1. I was an architectural photographer in an earlier life when I used large format Calumet cameras.
Favoriete onderwerpen:
Nature and wildlife.
Stock rang:
In het nieuws gekomen fotograaf tussen January 23, 2006 en January 30, 2006
Ik ben een fotograaf die uitsluitend met Dreamstime.com werkt.