Stephen Gledhill
Foreverphotographer
Corona, United States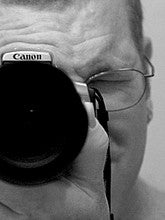 account statistieken
BIO
Looking to bring great photos to life for all to enjoy!
Website:
http://www.supermodels.com/foreverphotography/
Toegetreden:
August 13, 2007
Materiaal:
1x Canon 30D 2x Canon 300D 2x 18-55mm f/3.5-5.6 28-105mm f/3.5-4.5 28-135mm f/3.5-5.6 IS 50mm f/1.8 50mm f/1.4 85mm f/1.8 70-200mm f/4.0 L 1.4X TC
Favoriete onderwerpen:
No favorite really. If I had to pick... flowers.
Stock rang: