Hou Guima
Guimahky
Beijing, China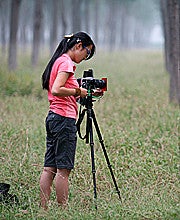 account statistieken
BIO
Thank you all for downloading my images!

If you use any of my pics, please send me a message.
I'd love to see what you use them for.
Thanks!
Toegetreden:
August 10, 2008
Materiaal:
• Nikon digital • Nikon film • Hasselblad 500CM
Favoriete onderwerpen:
• Landscape • Nature • Humanities • historical • religionary
Ik ben een fotograaf die uitsluitend met Dreamstime.com werkt.