Michael Bergman
Havefun123
Marlborough, United States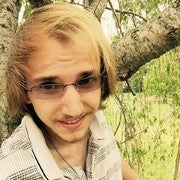 account statistieken
BIO
I am weird, not normal! I may not be what you deem usual but I'm happy with who I am! I am extraordinary because who wants to be ordinary?
Volg mij:
Toegetreden:
September 9, 2013
Materiaal:
D5100 Camera and iPhone Camera
Stock rang:
Ik ben een fotograaf die uitsluitend met Dreamstime.com werkt.