Kathie Nichols
Kathienichols
Gold Coast, Australia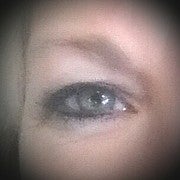 account statistieken
BIO
I have enjoyed painting for over 20 years in my spare time, while raising my family. The last few years photography has held my interest where I spend more and more time photographing just about anything. My first exhibit was August 2008, at "The Artist" Event, which showcased emerging artists from all genre in the Gold Coast region. I am a member on several online Art Community Sites where I exhibit and sell my work. I host two groups for macro photography challenging and encoura ... meer
I have enjoyed painting for over 20 years in my spare time, while raising my family. The last few years photography has held my interest where I spend more and more time photographing just about anything. My first exhibit was August 2008, at "The Artist" Event, which showcased emerging artists from all genre in the Gold Coast region. I am a member on several online Art Community Sites where I exhibit and sell my work. I host two groups for macro photography challenging and encouraging other photographers to think creatively and 'outside the square' to produce interesting and exciting abstract photography. I am gradually building an income from my art and photography and also hope to hold my very own art/photographic exhibition in the future.
verberg
Website:
http://www.redbubble.com/people/kathienichols
Toegetreden:
September 12, 2008
Materiaal:
Canon D60, 18-55mm lensstabiliser, 55-250mm lens Canon Powershot G12 Canon Powershot S3 IS
Favoriete onderwerpen:
I am passionate about macro photography. I love to find artistic abstracts in nature and urban areas. I find the beautiful textures of the miniature universe absolutely fascinating. There is so much to discover and reveal. A whole new world awaits those who have a keen eye for beauty and adventure, thus changing your perspective on life which will last forever. Painting in various mediums.
Stock rang: