Kenneth J. Krolikowski
Kenkrolikowski
Streetsboro, United States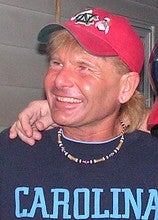 account statistieken
BIO
Photography is a wonderful way for me to put feelings and moods into pictures. Just as a songwriter or painter creates works that others admire, I can take a photograph and hopefully turn it into a piece of art that maybe someday one person will appreciate.
Website:
http://kennethkrolikowski.com
Toegetreden:
January 3, 2007
Materiaal:
Cannon Digital Rebel XTI
Favoriete onderwerpen:
Nature, wildlife, landscapes, cityscapes, water.
Stock rang: