Laura Burgess
Lauraburgess
New Bern, United States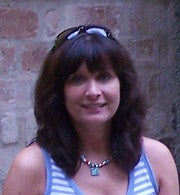 account statistieken
BIO
I am a public relations and marketing professional in the law enforcement, military, outdoor, shooting sports and markets. I am always looking for images of my markets. I travel extensively and like to take pictures of landscapes or the local environment.
Website:
http://www.lauraburgess.com
Toegetreden:
August 15, 2006
Favoriete onderwerpen:
law enforcement, military, fishing, shooting sports, boating and firearms training.
Stock rang: