Linqong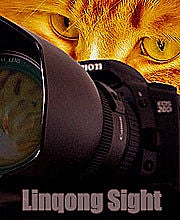 account statistieken
BIO
Personal collections: Chinese New Year Chinese antique. Real Chinese Kung Fu Ancient city and culture of China. Family of the cats. Cute dogs. Seasonal flowers. Nature and science & technology. Still life & Creative Portrait Modern China. Newborn baby & Children Modern home interior. Vintage photos Christmas BMW sport car and suv North Korea's impression Beautiful Asian girl series If you need the Additional Format of a photo, do not hesitate to use the Comments of this photo to telll me ... meer
Personal collections:
Chinese New Year
Chinese antique.
Real Chinese Kung Fu
Ancient city and culture of China.
Family of the cats.
Cute dogs.
Seasonal flowers.
Nature and science & technology.
Still life & Creative Portrait
Modern China.
Newborn baby & Children
Modern home interior.
Vintage photos
Christmas
BMW sport car and suv
North Korea's impression
Beautiful Asian girl series


If you need the Additional Format of a photo, do not hesitate to use the Comments of this photo to telll me.
verberg
Website:
http://www.promotographer.com/?id=linqong
Toegetreden:
November 20, 2007
Materiaal:
Canon 5D MarkII.Canon 30d and professional serial lenses. Spare camera:SONY NEX-5C SONY RX10
Favoriete onderwerpen:
Thank you for viewing and using my images! My subjects including Chinese history and culture. Nature, still life, Creative portrait with pets:)I think it will help you better understand China's past and present. I will continue to adjust and enrich my portfolio with more high-quality images to meet the buyers
Stock rang:
Ik ben een fotograaf die uitsluitend met Dreamstime.com werkt.