Matej Hudovernik
Matejh
Bled, Slovenia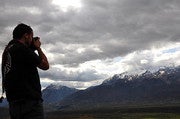 account statistieken
BIO
I would describe "My Life" in a simple sense as my passion. It is something that I enjoy being involved with in many different aspects. It keeps me driven, it keeps me going, it is something i see myself being involved in for a long time.
Website:
http://www.matejh.com
Toegetreden:
January 31, 2007
Materiaal:
Nikon D300, Nikor 18-200mm, Nikor 35mm, Nikor 10-24mm, Sigma 150-500mm,...
Favoriete onderwerpen:
Landscapes, People, Nature, Animals
Stock rang: