Michael Brown
Michaeldb
Helena, United States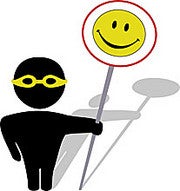 account statistieken
BIO
I have been doing RF microstock images since 2005. Dreamstime was the first agency where I earned a payout, so it was the place I really got started in this business. Dreamstime is a great place, and I am happy to have been a part of it all these years.
Website:
http://www.michaeldarcybrown.com
Volg mij:
Toegetreden:
September 27, 2005
Materiaal:
I use Illustrator and Photoshop. Also 3DS Max and other CG software.
Stock rang: