Michał Leśniewski
Micles
Bydgoszcz, Poland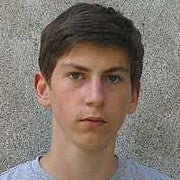 account statistieken
BIO
I don't know what to write here, maybe that i am not the best artist, but i am trying to be. In 2 years i have taken over 10000 pictures of everything. Some of them are quite good.
Website:
http://www.bez3manki.prv.pl
Toegetreden:
October 22, 2006
Materiaal:
I usually use my camera Canon A-95 to take photos.
Favoriete onderwerpen:
Nature, Macros, Night-Shots, People
Stock rang: