Catherine Cairns O'keefe
Mrscathyokeefe
Sprucedale, Canada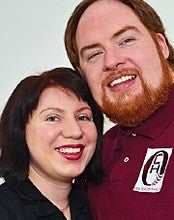 account statistieken
BIO
First, thank you to my husband who encourages my creativity. I like "sprinkling goodness" in our world through the photos I take. Photos can inspire, offer hope, support good messages, make precious memories last "fur-ever" and more. And, I want to use my passion for photography to do good in our world -- by taking quality photos that people need, but also inspiring photographers to nurture their creativity.
Website:
http://www.StockImageIdeas.com/
Volg mij:
Toegetreden:
February 8, 2010
Materiaal:
I use Nikon cameras.
Favoriete onderwerpen:
Pets and wildlife are two of my favourite photo subjects.
Stock rang: