Beth Ross
Paintingirl
Land O Lakes, United States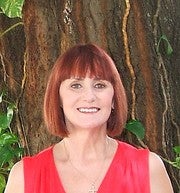 account statistieken
BIO
I am in Marketing and Advertising Sales. I am Creative, Thoughtful, Easily hurt, Wistful, Tenacious, Easy to anger, Loyal, Misunderstood, Passionate, Hardworing, Injured, Happily married, Proud Mother, Good Friend, Great at Painting!
Website:
blanketampabay.com
Toegetreden:
November 14, 2008
Materiaal:
Sony, 10.1 megapixels
Favoriete onderwerpen:
My Hubby, my daughters and their families,my dogs, my friends, music, England, Travel, reading, wine, down time, "quiet time", shopping, cooking, movies, painting!