Retina2020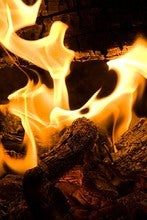 account statistieken
BIO
I would love to see where and what my downloaded photos are being used for. Please leave a comment on my photo of how or where the photo is being used. I hope my photos are useful for you. Thanks for viewing. Please note: I shoot in RAW format. So if any buyer needs the RAW file format of any of my photos, please leave me a comment in the given photo and I'll upload it. Monthly Dreamstime assignments Achievement: Second Place Third Place Managed Collections: Beautiful Wedding ... meer
I would love to see where and what my downloaded photos are being used for. Please leave a comment on my photo of how or where the photo is being used. I hope my photos are useful for you. Thanks for viewing.

Please note: I shoot in RAW format. So if any buyer needs the RAW file format of any of my photos, please leave me a comment in the given photo and I'll upload it.

Monthly Dreamstime assignments Achievement:

Second Place

Third Place

Managed Collections:

Beautiful Wedding Cakes
Beautiful Wedding Bouquets
Everything Eye Care
Luxury Meals
Surrealistic Photos
verberg
Toegetreden:
October 29, 2007
Favoriete onderwerpen:
I love shooting things that others have took a lot of time to design or make. Things people sometimes take for granted. Food, decorations, floral arrangements, etc. I love shooting weddings. Although I'm not a professional wedding photographer by trade, I tend to shoot photos that the hired photographer is too busy to shoot or setup.
Stock rang:
Ik ben een fotograaf die uitsluitend met Dreamstime.com werkt.