Rick Lord
Ricklordphotography
Salem, United States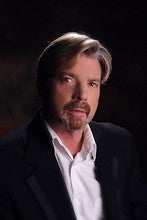 account statistieken
BIO
"For more than 20 years, Rick has worked in the motion picture industry. As a lighting professional he has designed and orchestrated lighting for hundreds of television commercials, features and independent films. His extensive study and knowledge in the unique art of 'painting with light' produces a distinctive award winning photographic signature."
Website:
http://www.matchlightfilms.com
Toegetreden:
December 1, 2006
Materiaal:
Canon 5D Canon 1D Mark II Nice assortment of glass and goodies.
Favoriete onderwerpen:
Photography Film Making Commercial Design Drag Racing and anything else extreme with a motor
Stock rang: