Steven Butler
Silkphotography
Gillingham, United Kingdom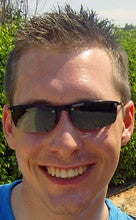 account statistieken
BIO
Hello,
My name is Steven Butler. i have been taking photos for about 2 years now. I got into photography through my dad who is a very kean photographer. I love taking photos of everything and try to vary the subjects I shoot as much as possiable.
I hope you enjoy my work.
Toegetreden:
February 11, 2009
Favoriete onderwerpen:
I love taking pictures of many different things. i would say Macro is my subject of choice at the moment.