Melissa Connors
Troutlake3339
Sault Ste. Marie, United States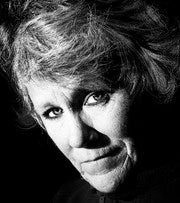 account statistieken
BIO
Originally from Cumberland, Rhode Island, my husband, our two sons and I moved to Sault Ste. Marie, Ontario to run a small resort, Trout Lake Cabins & Marina, in 2004. This was my husband's dream ever since I've known him. My passion has always been photography. So now that our sons have grown and are following their dreams, I've decided it's time I followed mine. So - I hope you enjoy my photos!!!
Website:
http://www.melissaconnorsphotography.zenfolio.com
Volg mij:
Toegetreden:
October 27, 2008
Materiaal:
Canon 5D Mark III & 5D Mark II Canon 100mm L 2.8 Macro Canon 24-105mm L Zoom Canon 35mm L 1.4 Prime Canon 135mm L 2.0 Prime Canon 200mm L 2.8 Prime Canon 65mm 2.8 Macro 1-5X Canon 14mm L II 2.8 Wide Angle Prime
Favoriete onderwerpen:
Nature, Macro, Black & White, Life
Ik ben een fotograaf die uitsluitend met Dreamstime.com werkt.